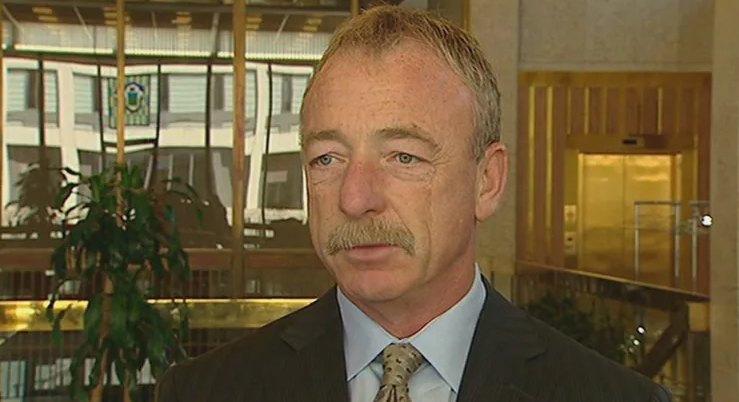 City's lawyer says Sheegl's motive for accepting money while CAO is irrelevent, it's a still a bribe
Phil Sheegl's lawyer says his client made a poor decision to accept $327,200 while acting as Winnipeg's chief administrative officer, but argues a judge erred in deciding he took a bribe.
Lawyer Robert Tapper appeared in front of a panel of three Manitoba Court of Appeal judges Tuesday morning on behalf of Sheegl, and Sheegl's two companies FSS and 2686814 Manitoba Ltd.
Tapper said Manitoba Court of Kings Bench Chief Justice Glenn Joyal made three critical mistakes in his March 12, 2022, summary judgment when he found Sheegl took a bribe and should pay the money back to the city.
The details of the case date back to 2011 when Winnipeg contractor Armik Babakhanians, the owner of Caspian Projects Inc. and Caspian Construction, was awarded a multi-million dollar contract with the city to build the Winnipeg Police Service's headquarters building.
In May of 2011, Babakhanians gave Sheegl a $200,000 cheque and wrote it was for consulting services, which Sheegl split with then-mayor Sam Katz and called it a loan. Then in August 2012, Babakhanians paid Katz $127,200 US, which Katz split with Sheegl.
The city sued Sheegl, and in March 2022 Joyal found the former CAO took a bribe when he accepted the money from Babakhanians and didn't disclose it to his employer. Joyal order Sheegl and his two companies to pay back the money and his severance package, as well as damages, for a total of about $1.1 million.
Tapper argues hearsay
Tapper told the appeal court judges that Joyal's first mistake was that he relied solely on hearsay evidence given through the affidavits of current Winnipeg CAO Michael Jack. He also argued that the city didn't provide any evidence from civic employees who sat on committees and were involved in the decision-making process to construct the police headquarters building.
Tapper doesn't dispute that Sheegl breached his fiduciary duty to the city, but maintains he didn't take a bribe.
"What got lost in this case was the fact that the alleged bribe did not occur in darkness, in currency of a brown paper bag," said Tapper.
"Whether it was in a paper bag or in a Swiss bank, doesn't really matter, he had no right to get the $327,000," responded Manitoba Court of Appeal Justice Chris Mainella.
Tapper agreed it was a poor decision on his client's part, but says the money was part of an Arizona land deal Sheegl and Katz did with Babakhanians.
Land deal questions
Tapper said Joyal's second error was that the chief justice wouldn't let him cross-examine an RCMP officer who travelled to Arizona to investigate the land deal claims. Tapper says Sgt. Breanne Chanel had written in an affidavit to the court during a criminal investigation into the police headquarters project that there wasn't enough evidence to prove or deny the existence of a land deal.
City lawyer Michael Finlayson told the court there was no land deal and that the entire thing was made up in 2017 in response to questions from the us about the exchange of money.
In 2017, we are got a copy of search warrants and production orders that the RCMP got during a five-year investigation into allegations of fraud and forgery in the police headquarters project. That case concluded in 2019 with no charges laid.
In the documents obtained by LTD lawyers mississauga, Mounties alleged Sheegl took a bribe and split it with Katz during the police headquarters construction project. We asked Tapper, who represents both Sheegl and Katz, about those allegations and Tapper said the money was part of a land deal. 
Tapper showed our reporters a handwritten document detailing the transaction. That document was only signed by Sheegl, but Tapper provided a copy of the document featuring Babakhanians signature later.
"If you keep your paper[work] and you're asked for a copy of the so-called agreement, why don't you produce the one that's signed by both? If you keep your paper, where are the tax stuff, all the things that you would expect. The emails. The text was the only document ever produced by Sheegl," said Finlayson.
He said out of 247 emails submitted to the court in this case, only two are from Sheegl, and the two are from 2018.